Brand Management & Reputation Monitoring
Our holistic solution drives users to leave positive reviews while engaging any that have a poor experience.
Fasturtle offers state of the art reputation monitoring services that will allow your business to actively be notified any time a review is made across hundreds of review sites. Our holistic solution also drives users to leave positive reviews while engaging any that have a poor experience.
From an Organic SEO perspective, reviews are being showcased in search engine results as Google and other major search engines use reviews as part of their ranking algorithm. Reviews help build not only consumer trust & loyalty, but search engine trust as well.
A recent survey by BrightLocal supports the notion that your business should be very focused on consumer reviews and how consumers are perceiving your business.
88% say positive reviews make them trust a local business more vs. 72% in 2014
53% of consumers search a business by reviews at least one time per month vs. 38% in 2014
64% of consumers have searched a business at least six times per year vs. 56% in 2014
There has been a considerable decrease in those that "never" search for a local business online, down from 22% to 9%, and an increase in those that search for a local business every day, up from 7% to 14%
Contact us today to learn more about how Fasturtle can help you manage your online reputation!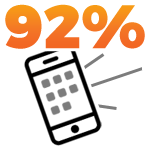 92% of consumers now read online reviews vs. 88% in 2014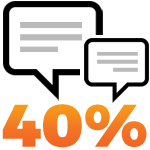 40% of consumers form an opinion by reading just one to three reviews vs. 29% in 2014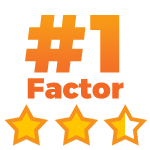 Star rating is the number one factor used by consumers to judge a business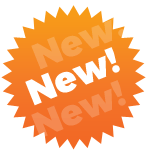 44% say a review must be written within one month to be relevant. This highlights the importance of recency in reviews!
Is Your Current Strategy Getting You Quality Leads?
Find out with our Digital Marketing Checklist.