Local Businesses Often Feel Invisible on the Web.
You Can Help Make Them Shine through Careers at Fasturtle
Current Openings
Fasturtle is a top-rated digital marketing firm established in 2000. We are seeking a dynamic individual who is experienced with marketing sales and loves to thrive in a fun competitive atmosphere.
As the Business Development Manager at Fasturtle you will:
Gain knowledge of cutting-edge technologies & best practices within a $62 billion dollar a year and growing industry (Digital Marketing)
Have the potential to grow with the company and have access to multiple career paths.
Form valuable relationships with local and regional business leaders.
Attend and participate in key networking events & mixers.
Use various data systems to prospect, potential new clients that our products & services could benefit.
Spend at least 16-20 hours per week making outbound prospect calls and emails. Prospect contact information provided from marketing lists, seminars & events we host, trade shows, referrals and website inquiries.
Identify prospective client needs, challenges, and obstacles and match them up with the benefits that our offerings provide in order to solve their problems.
Clearly, articulate, demonstrate and illustrate value in each and every proposal. If the client doesn't need our services, we shouldn't try to sell them.
We take pride in approaching our sales opportunities as if we were helping a family member or friend. If we were in their shoes, would we pay for what we're trying to sell them? The answer has to be yes every time!
Stay organized and manage your time effectively to ensure consistent follow-through, productivity and prioritization.
Collaborate with technical teams to produce accurate scopes of work, when applicable.
Utilize all resources available in order to secure new client sales opportunities.
Consistently maintain accurate and detailed records within all mission critical applications/systems.
Continuously represent Fasturtle in a professional manner while executing effective multi-faceted professional communication (Phone, Email, IM, Face-to- Face, etc.).
Be results oriented and committed to leveraging company resources to ensure maximum client satisfaction.
Requirements:
Dependable, punctual, reliable, responsible & trustworthy.
Excellent teamwork and communication skills, especially listening.
Comfortable, confident, considerate, outgoing, professional, social and positive personality.
At least 1-2 years' experience in net new business development, prospecting and/or sales.
Proven sales history and ability to gather leads, engage prospects and close deals.
Technologically savvy with proficiency in Microsoft Office, Outlook, and the web.
Ability to consistently spend 8 to 12 hours+ per week on the phone prospecting new leads.
Have reliable transportation to travel to and from appointments, if/when needed (Mileage paid by Fasturtle).
Have at least a basic understanding of Search Engines, Social Media, Websites, and Mobile Applications.
Preferred Skills:
Experience working at a Digital Marketing or Web Technology Organization; or experience working with Web design & development, SEO, Paid Media, Social Media Advertising/Marketing and or Newsletter/Email Marketing.
Experience and proficiency using a CRM (Customer Relationship Management) system.
The ability to review a business website, and overall web presence, and be able to generate recommended improvements.
Completed or in-progress college degree from an accredited university or equivalent professional related experience.
Understanding of small-to-medium businesses to large scale franchise operations.
Compensation: Your compensation plan will be reviewed with you prior to your start date with a bonus structure based on new sales, up-sells on top of your base salary.
Benefits (All benefits and accruals are not effective until successful completion of 60- day probationary period with the exception of Healthcare items, which will become effective within 60 days):
80+ hours of paid time off accrued annually during initial year (+ eligibility to earn additional PTO through various organizational contests & awards).
Group health insurance (Fasturtle pays one-half of the employee's monthly premium).
Dental and Vision insurance (Employer pays 50%).
Annual Paid Holiday Break (12/25 – 1/2) in addition to PTO (Following successful probationary period).
Additional benefits available at employer's discretion.
Job Type: Full-time
Salary: Annual Salary with recurring monthly bonus paid out monthly based on value of sales
We are in search for a Part Time Sales Digital Marketing Associate.
The primary duties will include;
Industry research and analysis utilizing online software, LinkedIn and Google tools.
Marketing sales and lead generation reporting
Schedule and maintain relationships for seminars with BBB and marketing related associations.
Support sales staff with order completion.
Who We Are? We are the fun team known as Fasturtle, a Digital Marketing Firm that has been in business since 2000 located in Downtown Phoenix. Our commitments to client success and employee satisfaction are two of the primary pillars we deliver in an ongoing basis. We have received various digital awards from the Spectrum Award to Ranking Arizona's Top Business all while maintaining an A+ rating with the BBB in the 15 years we have been in business. Our employees enjoy full medical benefits, PTO, fun team events and recognition for their hard work & achieving business and personal goals. At Fasturtle we are looking for individuals who have an entrepreneur spirit, are looking for a long-term career and possess the ability to engage our clients in a professional and personable manner.
Desired Skills and Education:
Desire to work in a marketing firm
Passion for internet marketing
Currently enrolled in a University or College studying marketing or business.
1-3 years of work experience.
Excellent verbal and written communication skills
Excellent listening and presentation skills
Reliable, punctual, customer facing and knowledge of digital marketing required
Experience with MS Office (MANDATORY), CRM knowledge preferred but NOT mandatory, Internet research is a must
Ability to manage multiple projects and close attention to detail a must
Ability to work with the agency team
Good understanding of digital products (Organic SEO, PPC, Social Media Management)
Helping a website get seen involves a lot of hands.
From artists to number-crunchers, our team operates together like clockwork. We diligently work to master our skills and bring the pieces together for the benefit of our clients. When you join Fasturtle, you become part of someone's business story (a good part). From big names to local mom n' pop shops, we make positive impacts that last a lifetime in the digital world.
Publications & Awards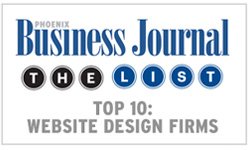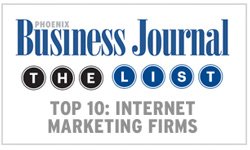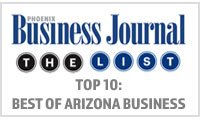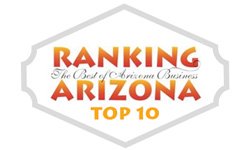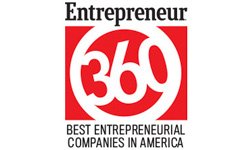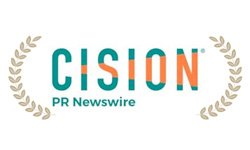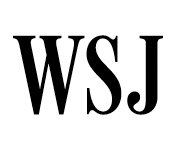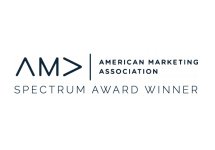 Partners & Certifications