We Strive For
100%

Customer Satisfaction
See why Fasturtle is the one of the top digital marketing agencies in Arizona. Please take a moment to review your experience with us. Your feedback not only helps us, it helps other potential customers.
Review Us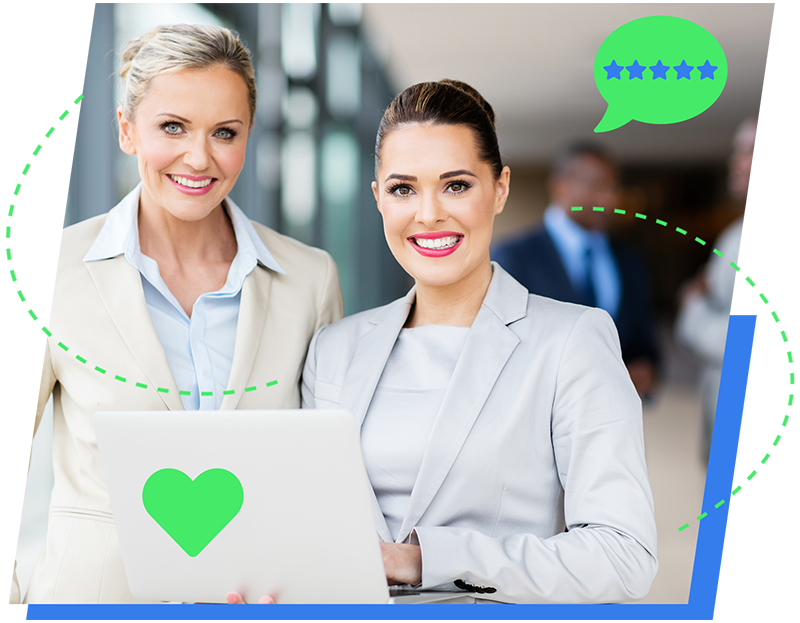 Google Reviews
"It has been wonderful working with Fasturtle. They have given my website a presence by optimizing my content and fixing things behind the scenes that will draw more people to see my work. Their team is responsive, helpful and a pleasure to work with! I highly recommend Fasturtle's expertise!!"
Joanna M., Tammen + Rose Architecture
Facebook Reviews
"Our company has been using Fasturtle for the past 3 years, and could not be happier with our experience. Our business website is now the most important means of marketing and advertising. Our leads have been increasing year over year, because of this company! Also, their customer service members are quick to respond and update. Thank you Fasturtle for growing our business!"
Tom K., International Life Flight
Yelp Reviews
"Love these guys! Can't say enough good things about them! When the Children's Museum of Phoenix needed a complete overhaul of their website, we chose Fasturtle to help us. They took our wants/needs/ideas and created exactly what we needed. Our web traffic has increased exponentially, and we also hear comments about how customer friendly the site is."
Marion W., Children's Museum of Phoenix
Your feedback helps us be better.
How did we do

?