Are Your Customers Still On Hold?
60% of customers believe being on hold for one minute is too long. That's why having automated chat on your website is more important than ever.
Fasturtle Chat
On average, a customer will hang up after being put on hold for 13 minutes. The solution to long wait time seems to be live chat, but waiting more than 15 minutes to respond on chat means losing almost all of your potential leads.
Why Fasturtle's Chat is Superior
Why is the average chat completion rate so low? Live chats tend to have long wait lines, human error, and a customer service representative who doesn't actually work in the industry.
Our automated chat analyzes the customer's query and responds within 3 seconds. Through machine learning and conversation analytics, we're constantly building new variables and responses so our chat gets smarter. Customers are fully engaged and the entire chat process is completed in less than one minute.
Fasturtle's chat provides instant solutions in a world where customers expect it.
HOW QUICKLY DO YOU RESPOND TO CUSTOMERS' NEEDS?
Our chat services help you stay in contact.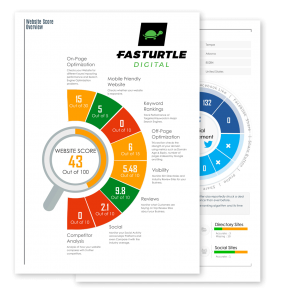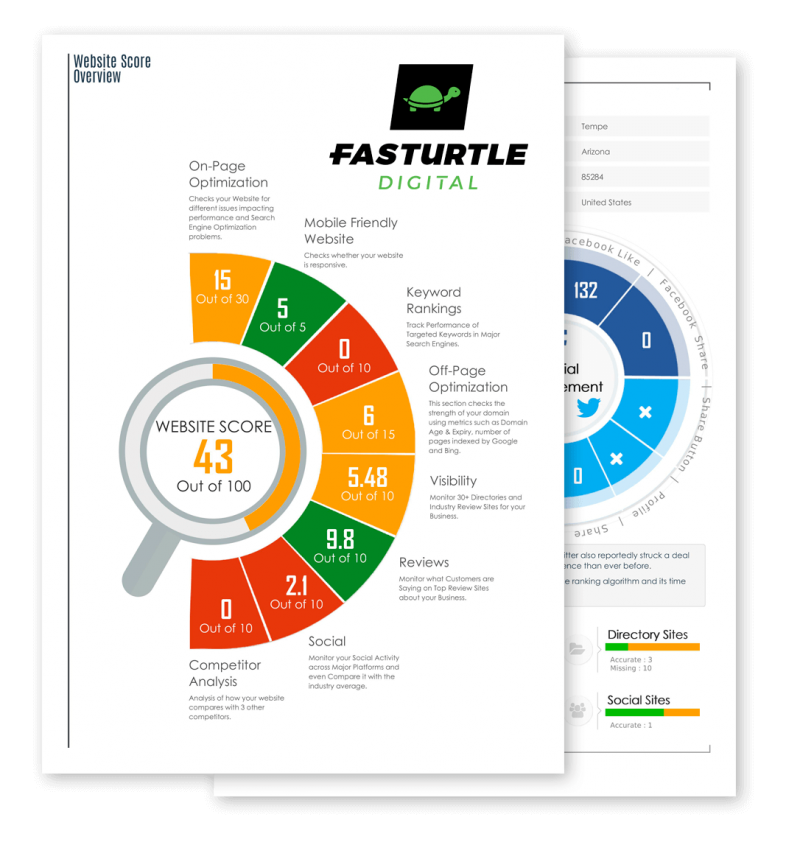 How is your website currently performing?
Local Visibility & Reviews

On-Page & Off-Page Optimization
Related Articles
fastSEO
Pay per click campaigns can be rewarding when done right. But it can be challenging to balance your PPC campaigns with your other digital marketing objectives, especially if your organization is on the smaller side. [...]
fastSEO
In the digital age, inbound marketing tactics have really taken over. But that doesn't mean that outbound marketing is outdated. Cold calling has been replaced by email marketing -- and when this technique is used [...]
fasturtle_ft_admin
There isn't an industry the Coronavirus pandemic hasn't affected, including digital marketing. Due to conferences being canceled and employees working remotely, online streaming platforms like Zoom are being used more. There are supply chain issues [...]

TURTLE TIP: Responses within 5 minutes versus 10 minutes see a 400% increase in qualifying leads.