In today's technologically advanced world, a majority of people are using the internet to conduct research on products and services that they are interested in. To make sure that customers are aware of the products or services a business offers, they must establish a sound online presence. Now that 2013 has begun, it is more important than ever for companies to create custom websites and heavily invest the time and effort into content marketing. The following is a list of things to keep in mind in regards to content marketing this year: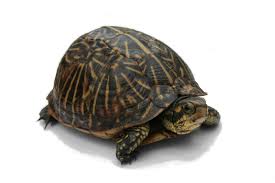 Implement a content marketing strategy. In 2012, most businesses were beginning to hear  buzz about content marketing, learning what it was and the different ways to use it. Now that it is 2013, businesses must use the knowledge they acquired last year to actually implement a content marketing strategy using analytics and other data. This marketing strategy is essential to staying competitive in today's marketplace.
Books are judged by their covers. Customers tend to judge businesses based on the way their website looks, so businesses must set out to make their custom websites both visually appealing and user friendly.
Social media will continue to grow in importance. People are online and want to interact with the companies they are considering taking their business to. In addition to having well-designed and informative custom websites, businesses must also establish social media pages, such as Facebook and Twitter. The content on these sites must be optimized for the audience they intend to reach and must provide valuable, interesting information that followers will want to share with their friends.
Be timely. When it comes to your industry, it is important that you stay up to date on the latest news. You must be aware of the information your customers are seeking right now and deliver content that meets or exceeds their expectations.
Make a commitment to content marketing. Don't be mistaken, content marketing is a lot of work. It is important that you consistently provide valuable content to your followers in the form of blog posts and sharing of articles or polls on social media sites. To keep your audience engaged, create and post fresh content on a regular basis.
Content marketing is a strategy that every company should be using. Engaging customers by providing valuable content will help to establish your business as a credible and trustworthy source. At Fasturtle, our online marketing experts have the knowledge and experience to help you develop custom websites and content marketing strategies that will help you to best reach your audience. Please contact Fasturtle online or call to speak with a representative at (888) 468-8785 to learn how our custom websites and other digital marketing services can work for you.