3 Keyword Tips That Will Help Your Rankings
Using keywords to optimize your content for search engine use may sound simple, but it actually takes expertise and effort. Most business owners have plenty of the latter to spare but might struggle with the former. Thankfully, working with an SEO firm can help you find the right keywords and build your strategy around them.
Here are three industry expert-curated tips that will help you get started working with SEO keywords – and how to keep the ball rolling once you start!
Go Long(tail) for More Accuracy
Keywords are tricky things because they aren't always words. Sometimes they're phrases. In fact, those phrases are often much more successful in terms of leading consumers to your site than single-word terms.
Take the word "salon" for example. That word alone may return millions of results, even within your state and region. However, when you add relevant keywords – such as "Phoenix full-service salon and spa", you will see far fewer results. In the same way, using those so-called "longtail" keywords will help consumers making these specific searches to find you – and know you're the perfect fit for their needs.
Switch it Up
A common mistake content creators and copywriters make when using keywords is to use the same word or phrase over and over. You should vary each use slightly to create a variety of potential hits within your copy. This ensures more likelihood of your content popping up as a relevant result – and better overall readability, too!
Check the Traffic
Tools such as Google Analytics can be of great use for your business, especially when you are looking to select the most useful keywords. That's because these reporting tools can identify which terms are generating the most interaction and return. Using this information will help you decide which terms may be the most meaningful for your content. By choosing the right keywords right out of the gate, you'll see bigger and quicker gains in both traffic and conversion.
For more help with keyword research and implementation, talk to the industry experts at Fasturtle. Your go-to marketing agency for Phoenix digital marketing and more, the team at Fasturtle can help you flesh out your content with all the right words to get your brand in front of more eyes – and enjoy more conversions!
How is your website currently performing?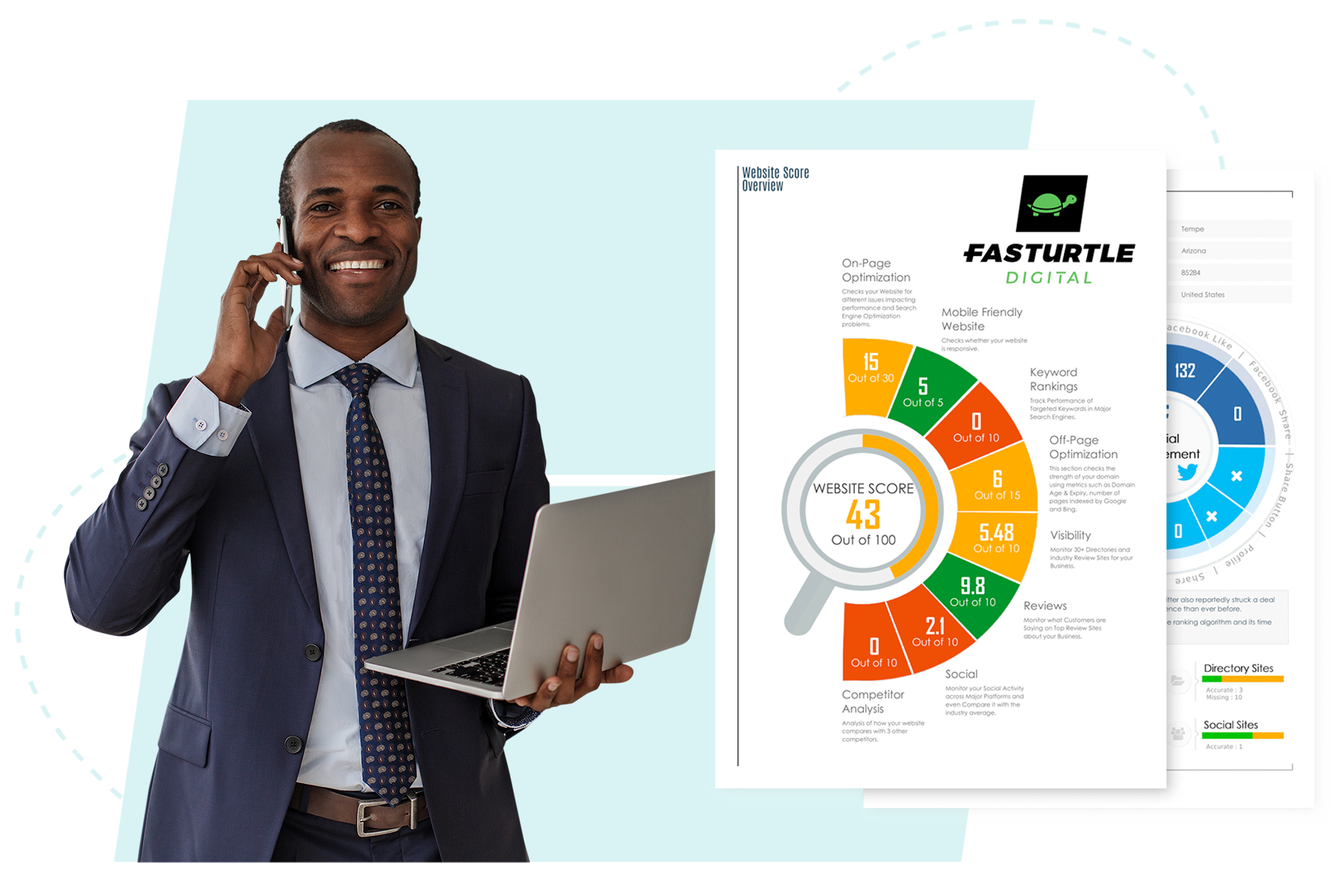 Our complimentary audit details your Competitor Analysis, Social Media Engagement, Keyword Rankings, and more!
Is your current marketing strategy getting you
quality leads

?