Social CRM: Customer Relationship Management
Social media is a relatively new frontier in customer relationship management, yet it's so instrumental that it warrants its own digital marketing buzzword: Social CRM. Today on Money Radio, we were joined by Fasturtle's Director of Client Success, Bryan O'Connor, to talk about utilizing CRM tools to the greatest effect.
CRM Tools for Business
For sales and marketing, we wouldn't promote a strategy we don't use ourselves. CRM tools collect and organize data, track trends and behavioral changes, and drive marketing strategy. They aid businesses in directing messaging to the right people at the right times. Automation of tedious tasks frees up sales teams to engage more directly with customers and prospects.
Platforms continue developing features that integrate social media functionality, customer support channels, campaign management, and more. Some allow you to create email templates and landing pages. The giants of CRM include Microsoft Dynamics and Salesforce Sales Cloud, but smaller platforms may be more appropriate for your needs or your budget. Zoho is one free, customizable CRM platform.
Two-Way Customer Engagement
Competitive brands gain success by staying on top of customer engagement trends. Gone are the days when you can ignore online reviews or skip having social media accounts for your business. Live chat has exploded as a way for sales and customer service teams to respond instantly to questions and concerns. Comments on authoritative blog posts open up another avenue of engagement.
Your customers are using cloud-based technologies and mobile apps, and so are savvy sales executives. Mobile integration empowers you to respond to leads in real time. Cloud-based CRM aggregates a mind-boggling amount of data in real time while automated processes present that data in a meaningful way. By using these tools to focus on the big picture and devote your energy to the human element, you can increase sales.
---
Like what you read? Engage with us!
Oops! We could not locate your form.
How is your website currently performing?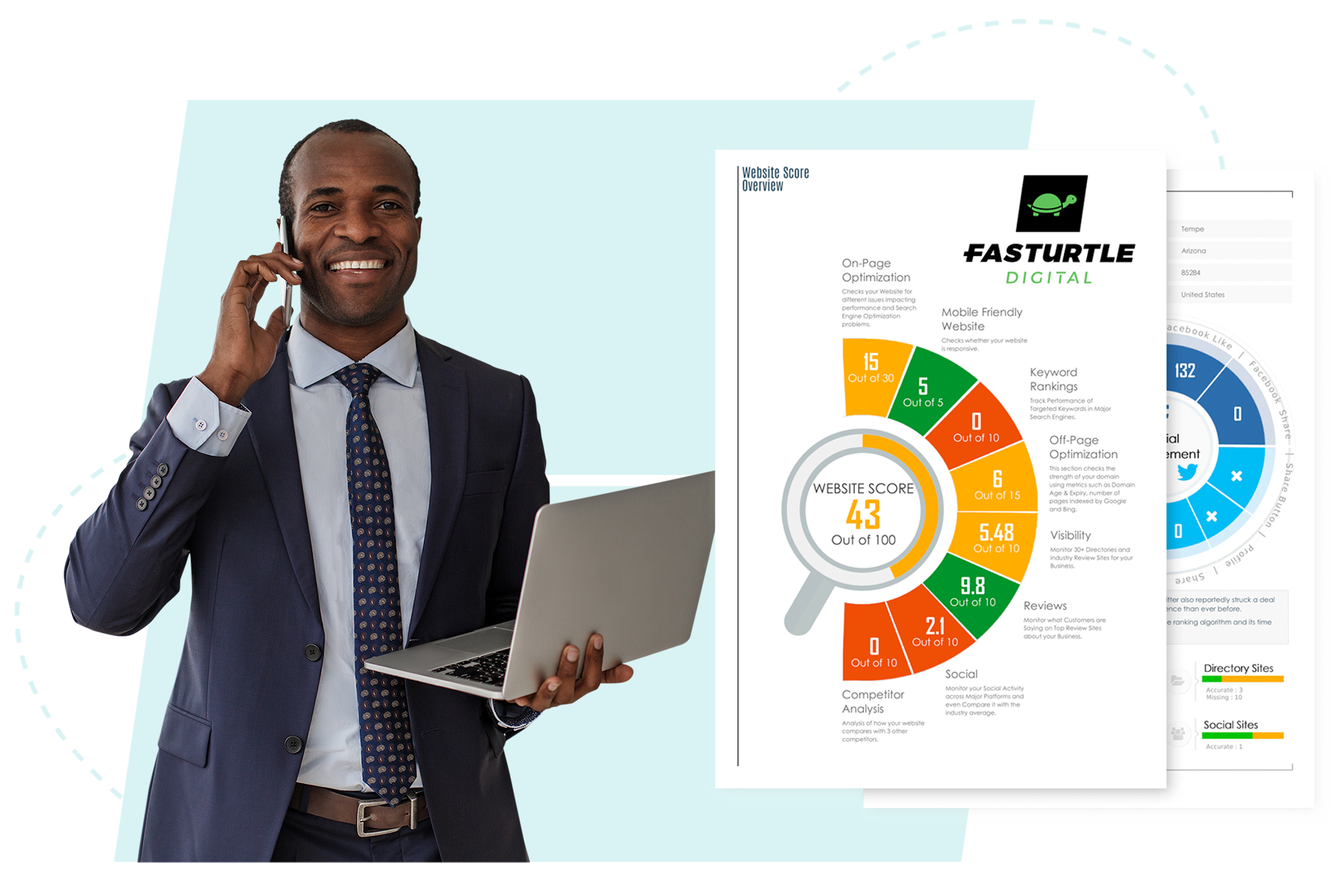 Our complimentary audit details your Competitor Analysis, Social Media Engagement, Keyword Rankings, and more!
Is your current marketing strategy getting you
quality leads

?