It's not enough to put up a site. You're going to need to market your pages if you want your brand and business to stand out. With help and guidance from a reputable marketing agency in Phoenix, you can improve your reach with better marketing strategies. Here's how.
Identify Mistakes
Pros with years of experience and skill know what it takes to improve your content marketing strategies. For instance, if you're using little to no content, filling up your pages with pictures instead, then that could be what's hurting your page rankings. If you want to rank higher on the SERPs, then consulting with pros in
content marketing in Phoenix can go a long way to help you. They can pinpoint mistakes that could be killing your traffic. Fixing that will get your pages to rank higher and improve your exposure. That, in turn, is going to result in better consumer reach for you.

Revisit Your Goals
Pros can put together marketing strategies that help you achieve your goals. However, it's important to make sure you have the right ones. Seasoned marketing specialists can help you sort those details out, talk to you about the goals you want, and assist you in determining whether you need to change your goals or stay committed to them.
Find Your Audience
The only way to improve the results of your marketing efforts is to make sure you are getting to your audience. If you aren't marketing to them on platforms or channels that matter to them, then that could be why you keep getting low to zero traffic for your pages. That won't happen if you've got a team of marketing experts to help you. They can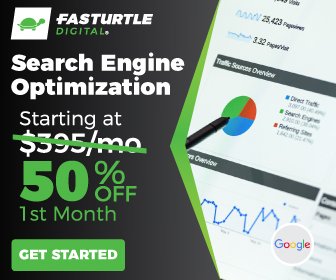 conduct studies to find out where your audience is. That way, they can build your presence in that platform, all while cutting off marketing in other channels that aren't driving traffic and revenue to your business. That way, you don't just get to connect with your market where it matters most to them, you also put a stop to any marketing efforts that aren't making you money.
Find out how the right marketing campaign can improve your business. If you're looking for a marketing agency in Phoenix, contact Fasturtle Digital. With a team of experts to help you, you can look forward to changes in your content marketing strategies that are sure to win your target market over.