A strong content marketing strategy is essential to the success of an online marketing campaign. When you create the right content online, you reap great rewards, including increased exposure and targeted traffic as well as the creation of a fiercely loyal customer base. Additionally, content marketing generates more leads per dollar on average than traditional online strategies, such as paid search. For this reason, it is highly beneficial to have an individual or team of quality website content writers to produce interesting, relevant content for your small business websites, social media pages and other online outlets.
When working with website content writers, whether internally or contracted from a website company in Scottsdale, it is important that you always keep the interests of your audience at the top of your list. In order to create the most valuable content for your website, focus on the 5 Ws, which are as follows: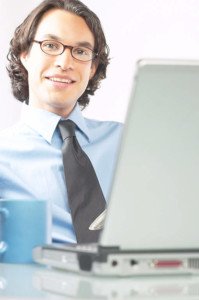 • Who. Before you put website content writers to work, make sure that you have a firm understanding of who your customers are as this is the base upon which your content marketing strategy is built. To learn more detail about your customers, it may be beneficial to work with a website company in Scottsdale that offers analytics programs, search engine optimization and other services.
• What. Once you understand who your customers are, you can then come together with your website content writers to gradually piece together what kind of content users may be interested in. Understanding their needs, wants and interests is essential as it is the only way you will be able to create content that is relevant to them.
• Where. After gaining an understanding for your audience and the subjects of the content they find most valuable, you then are tasked with the issue of where to place that content. There is a huge list of options, including social media sites, such as Facebook, Twitter and Instagram; blogs, which can include posts on your own website or an industry relevant site; and email marketing, which includes weekly or monthly newsletters and other updates. In order to narrow down and select the appropriate mix of channels, carefully consider your audience and the outlets they may prefer for small business communication.
• When. When releasing content online, you shouldn't just do so at any random time, but rather stick to a schedule. The strategy for this schedule should be built around your customers, and the times of day that they are most likely to be online. In order to figure out the times that are best to reach your audience, begin first by releasing content at different times of day for a set period. Using analytics from a website company in Scottsdale, you can then adjust your posting schedule to the day and days of the week that are best for reaching customers and generating a response.
• Why. When working with a website company in Scottsdale for small business website development and creation of a content marketing strategy, it is important to ask yourself why you are interested in creating content in the first place. Consider what it is you are seeking to accomplish and lay out a list of goals to guide your content marketing strategy.
By integrating the above 5 Ws into your strategy for content marketing, you will be able to create high quality content that is relevant to your audience, and
gain the most success from your efforts.
If you are interested in working with a reputable website company in Scottsdale to create a highly effective content marketing strategy, look no further than Fasturtle. With over a decade of experience, our website content writers, small business website development team and search engine optimization team have gained the advanced skills necessary to help your small business succeed. From day one, we will work with you to create customized strategies and content that will appeal to your unique base of customers. To learn more about how our website company in Scottsdale can help your small business, call Fasturtle at (888) 468-8785 or contact us online.